blog
Subscribe to posts
  Valerie Joan Connors Writes of Women in Dysfunctional Relationships
No matter if it is the first time you meet her or the umpteenth time, Valerie Joan Connors greets you with a warm smile and a hug. She says she's a "hugger." It's the way she welcomes you to her world and makes you feel like you just sat down to the family dinner table at your regular place.
Family, whether dysfunctional to start or whole and falling apart, is the heartbeat of Valerie's novels. Sometimes it beats slow and measured across the pages, unhurried and nearly unheard. At others, it throbs and pounds with fear, dread, or love—always love in whatever form it takes.
In A Promise Made, Valerie's first novel, it's Eva Larkin who struggles with an abusive alcoholic husband and eventually flees to raise her young son on her own. Her next novel, In Her Keeping  features Sylvia Holt a woman who desperately wants to have children but can't and walks away from her husband and her life only to find love in one of the strangest places, a tiger sanctuary. "Motherhood can take many forms," the tag line reads. Meredith Springfield fills the pages of Shadow of a Smile, Valerie's third novel, with her journey to discover who her mother really was and eventually herself.  When Valerie turned to a psychological thriller for her next work, once again she found a woman with tortured relationships. Willow St. Claire, the protagonist in A Better Truth, tries desperately to escape her demons, the loss of her mother and a strained relationship with her daughter.
Like cutting diamond, Valerie has explored just about every facet of family relationships, But pick up any one of her books and you can be sure you're in for a happy ending, no matter the twisted road it takes to get there. Valerie's fans and friends would rise up and demand a rewrite if it were any other way.
Still, Valerie isn't all mothers and daughters and husbands and sons, far from it. By day she is the chief financial officer for a local engineering firm, which requires skills a world away from writing.  Her one regret about having such a demanding career is that she never has enough time to read or write. Nevertheless, Valerie has managed to find a solution to the first problem (reading) by listening to audio books during her daily commute. And her writing is done on weekends and vacations, thanks to a very understanding husband who is nothing like the husbands in her novels.
Come to think of it, with a full home life, a satisfying career, and being active in her avocation (Valerie is the past president of the Atlanta Writers Club), I'm now wondering where she dreams up those tormented women. I think I'll schedule lunch with Valerie to ask—and get another warm hug too. 
To learn more about Valerie Joan Connors and her books, visit her website at valeriejoanconnors.com
- - - - - 
Featured Bookstore Nearby: Barnes & Noble at The Forum
Who has not been to a Barnes and Noble book store? With over a dozen in the Atlanta metropolitan area, a store is always within reading distance.  And you need not even be a "reader" to go there as the stores offer other diversions as well, including music, games, toys, gifts galore, and usually a Starbucks. And while it's a real B-O-O-K-store, B&N has cleverly crossed the digital divide with NOOK, its own electronic book reader and offers a variety of models for sale at the front of the store. Besides author events, the store hosts a weekly writing workshop, a knitters group, story time for children, a book club.
There's just no excuse not to visit the Barnes and Noble store at Forum, 5141 Peachtree Parkway, Norcross, GA 30092, or one close to you. You can also, of course, visit their website at:  stores.barnesandnoble.com/store/2070
Mark Lemon: Artist, Author and Historian
I have enough trouble just ju
ggling my "author ball" in the air, but Mark Lemon manages three: author, artist, and historian.  As an author, he's written or collaborated on two award winning books on the Alamo,
The Illustrated Alamo 1836: A Photographic Journey
(for which Mark did the illustrations as well) and
13: The Alamo book of Days
, (a collaborative work for which he developed the concept, the cover design, and did the illustrations.  Mark is known for his expertise on this important event in American history--so much so that he was interviewed for two History Channel documentaries on the Alamo. The documentaries aired in 2008 and 2012.  
Besides, renderings of the heroes of the Alamo, sculptures of the fortress, and highly detailed illustrations of the historic battle, Mark also created an epic-scale painting of the Alamo at sunrise. The painting hangs today in the Emily Morgan Hotel, near the Alamo in San Antonio. Another painting by Mark is the world's largest and most accurate painting of the entire battle of the Alamo. It resides at the Alamo Beer Company, also in San Antonio.
Mark comes by his love of history naturally. He traces his family back to Captain James Lemon the only recipient of the Confederate Medal of Honor from Georgia, awarded posthumously.  Mark lives in the house his ancestor built in Acworth in 1856, one spared the destruction most of Acworth endured as General Sherman made his camp in the home during the Battle of Kennesaw Mountain. Today the antebellum home is painted a delightful shade of lemon and sits at the end of Lemon Street.
In 2013, Mark compiled the first-person narrative of Captain Lemon's experience in the war, editing, and writing the epilogue and prologue to the memoir titled Feed Them the Steel! Being the Wartime Recollections of Capt James Lile Lemon, Co A, 18th Georgia Infantry CSA. The story makes for compelling reading given that the Captain's unit participated in almost every major battle in which the Army of North Virginia took part.
And, today, Mark is working on several commissioned paintings, an epic-scaled painting depicting the final moments of the Alamo battle, and a two volume book to be called Sketchbook of the Alamo and Texas Revolution.
Inquire about Mark's work at the Acworth Bookstore and Coffee Shop and read more about him on Facebook at facebook.com/Mark-Lemon-ArtistAuthorHistorian
---
Featured Bookstore Nearby: Acworth Bookstore and Coffee Shop
A row of unique shops lines one side of the street along the railroad tracks that run through the heart of downtown Acworth. Tucked among the antique stores, wine and craft-beer bar, and a handful of local restaurants is the Acworth Bookstore and Coffee Shop. Though dedicated to books, reference, and memorabilia of local history from the Civil War through the twenty first century, the store is much more. The book collection contains everything you'd expect to find at any other independent book store, the latest fiction titles, nonfiction works, including books on travel, self-help, children's books, and cookbooks for the gourmet or beginner chef..
Though book lovers will want to browse the shelves, on Saturdays you'll often find a local author talking and signing books at the store too. Grab a cup of coffee or a smoothie from the store's in-house coffee shop, pull up a chair, and visit for a moment. Plan to stay longer than you thought, there's a lot to see besides books. The nook of a store invites you to explore its maps, models, prints, and photographs, and a large selection of Lodge cast-iron cookware.
For more information check the store's calendar of events on their website at acworthbookstore.net where you can also sign up to receive their newsletter and have notices of future events sent directly to your inbox. Or, just drop in at 4857 N. Main St., Acworth, GA 30101.
---
If you have a story to add, a writer, book, or bookstore you'd like to read about here or if you would like to be featured in a future post on this site, contact me at: rona_simmons@bellsouth.net.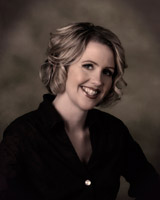 Lauretta Hannon aka The Cracker Queen
On her website, alongside her professional bio, is a short comment from Lauretta Hannon.  It reads, "My childhood was hard, but I was well loved.  Through it all I had books, and stories sustained me." 
Lauretta has collected a lifetime's worth of stories that blend of hardship and joy, engender laughter and tears, and evoke memories of my own youth. They are epitomized by my favorite Cracker Queen quote:
"Life is short, wear mink at the Waffle House."
For me, writing about Lauretta Hannon is a challenge.  How can I understand  someone who is, I think, my total opposite? How can I walk in her shoes or view the world through her eyes even for an instant? How can I marvel at what she marvels at or judge as she would?  And, to make it more difficult, how do I write something new about a person who has been written about everywhere, who has frequent and regular public appearances,  and who "talks" daily to her legions of fans and total strangers?
On second thought, no total strangers live in Lauretta's world.  And maybe that's a first clue. 
To learn more, I read her advice columns in The Marietta Daily Journal, her blogs on The Huffington Post, and her book, The Cracker Queen.  Hoards of raucous, rebellious fans, on reading her stories, roll around on the carpet with hands clutching their midriffs and belly laughs filling the room. But for me, the subtitle of her book (and her life, I suspect) with its hint of yin and yang is what grabs my attention: A Memoir of A Jagged, Joyful Life.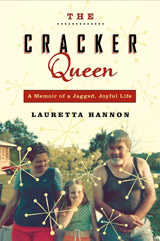 By her own admission, Lauretta writes of people on the margin, people who live on the fine line between joy and hardship and occasionally fall on one side or the other.  They're people who have much to say. Southern Living calls Lauretta the funniest woman in Georgia, but it's the lessons for finding joy in spite of hardship that ring true and deep and resonate after the last page is turned.  By popular request, Lauretta has compiled her syndicated columns on the topic of joy into a booklet, What the Joyful Know.
I also listened to recordings of Lauretta on National Public Radio's All Things Considered where she shared her sources of inspiration: music, spirituality, and Leo Tolstoy. Yes the Leo Tolstoy. Lauretta offered her favorite line from the great Russian writer's  A Calendar of Wisdom: "Life should and can be limitless joy.  And more importantly, When joy disappears, look for your mistake." Wrapped in a familiar southern cadence, her voice brings Tolstoy close, rural Georgia into our living rooms, and adds depth to a memory she shares of chain gangs spotted along a country road so many years ago.
What did I take away from my encounter with Lauretta? More evidence I've spent most if not all of my life on the joyful side of the line, but reminded of the two sides to life. I've learned too, even I can become a Cracker Queen.  By Lauretta's definition, a Cracker Queen is a strong, authentic Southern woman, an anti-Southern belle. I have my copy of A Calendar of Wisdom, I'm working on my southern accent,  and I'm looking closer at the interesting people populating my world.
For more on Lauretta Hannon, go to her website (TheCrackerQueen.com), listen to her on NPR's WABE-90.1, attend a "Down Home" Writing School, and of course read The Cracker Queen, one of the Georgia Center for the Book's Top Twenty-Five Books All Georgians Should Read.  
---
Featured Bookstore Nearby: The Book Worm Bookstore
For over a decade Susan Smelser's independent book store has occupied a prominent spot in the heart of Powder Springs. It's a popular place, drawing locals and visitors alike, some from as far away as Cumming, Newnan, and Conyers. Take one step inside and you'll know why. Books line the floor-to-ceiling shelves on every wall and here and there a cozy overstuffed chair waits for anyone who wants to linger. "But, there's a method to the madness," Susan says. She and a tireless staff keep everything where it should be, whether it's new or old, a novel or nonfiction, a children's book, a book of true crime, science fiction, inspiration, or mystery. And if by chance the Book Worm doesn't have exactly what you are looking for among its 30,000 titles, Susan will find a copy for you. Finding long sought books for customers has been Susan's trademark. That along with her dedication to serving her customers. It's not just lip service. Everyone gives the store high marks for friendliness and helpfulness.
See for yourself at 4451 Marietta Street in Powder Springs.  And for more information visit TheBookWormOnline.com.
If you have a story to add a writer, book, or bookstore you'd like to read about here or if you would like to be featured in a future post on this site, contact me at: rona_simmons@bellsouth.net.
The Butter Bean Lady's Shadow Is Everywhere
Rosalind Bunn is one busy woman. She's the co-author of three children's books, Sophie May and the Shoe Untying Fairy, The Butter Bean Lady, and The Monsters Three, coauthored with Kathleen Howard.  Whose Shadow Do I See?, released last September, was her first "solo" work.
You can hardly find a local or even regional children's event without coming across Rosalind's name, smiling face, or one of her book covers.  That's a testament to how hard she works to reach her audience and how much she loves what she does.
I met Rosalind years ago now at a book signing, of course.  I have no children or nieces or nephews at the age appropriate for children's books, but there I was leaving the bookstore with an autographed copy under my arm. I read it cover to cover before gifting it to someone with a child who I imagined would love The Monsters Three. The story is a Halloween tale about a few little monsters who learn their manners while trick or treating.
Rosalind teaches elementary school in Marietta, has three grown children of her own and one grandchild.  How she keeps smiling in the middle of that chaos, I don't know. But she does, and I think that's her secret (or one of them) to selling books.  Rosalind greets you with that warm smile, exudes charm, and next thing you know, you have a library of children's books under your arm.
I once thought writing children's books would be a snap compared with writing a novel or book of nonfiction.  I went so far as to find an image for my first page and write five words on a facing page. And that's where my first (and last attempt) at a children's book stopped. It's tougher than it looks.
When I mentioned my failed start to Rosalind she shared a couple of secrets with me, one was that each book has to have a message that resonates with adults and children. In her latest book Thunder and a Lightning Bug Named Lou, due out in December 2016, Lou has a light that shines too bright. But he soon discovers sometimes what makes you different is what makes you special.  Amen to that.
Rosalind says she writes about what she knows and that most of her ideas come from fond childhood memories and favorite recollections of her children's early years.
Oh, and before I forget, congratulations are in order.  Rosalind and Kathleen's The Butter Bean Lady, a story of love and acceptance in South Georgia in the 1950s, was recently accepted into the Atlanta History Center's bookstore.  That too is a message--one suitable for everyone of reading age.
Read more about Rosalind Bunn at: www.deedspublishing.com/bunn
---
Featured Bookstore Nearby: Bookmiser New and Used Books
Get real! That's Bookmiser's message to the public. It's a message we authors support. And though we welcome readers of any ilk, those who read our books in print are often our favorite. Like many of today's bookstores, Bookmiser is not just a place to pick up a book to read.  It's a cozy, welcoming place Annell Gerson's smile beams from behind the counter. Or from the nook where book clubs meet and discuss their monthly selection. Or as she checks the wine and hors d'oeuvres table for the event she's hosting that day. Or from down one of the aisles where she's hand picking a selection for a client she's come to know over the eighteen years she's been in business.  And though, I've used the word cozy, don't think small, Bookmiser carries over 50,000 books in each of their REAL book stores, one in Marietta and one in Roswell.
Stop by and pick up one of Rosalind Bunn's books!  You'll be back for more.
For more information contact bookmiser.net or visit Bookmiser stores at 4651 Sandy Plains Road in Roswell or 3822 Roswell Road in Marietta
---
If you have a story to add about a writer, a book, or bookstore you'd like to read about here or if you would like to be featured in a future post, contact me at: rona_simmons@bellsouth.net or leave a comment below.
Susan Jimison
Growing up in a military family and having married a navy pilot, I suppose I had a predilection for Susan Jimison and her story. We met at a book event hosted by Deeds Publishing where I heard Susan talk about Dear Mark, her first book. It's the story of her brother, a helicopter pilot who was killed in Vietnam over forty years ago.  Just saying his name aloud brought tears to her eyes and a lump to her throat, and maybe mine and the others who sat listening that evening under the stars.
Susan wanted to tell her brother's story, but struggled for a decade with the task of describing the Vietnam War and its horrors.  It was a world she had not experienced and could not fathom.  She was to the point of giving up when a writing class partner suggested she try to tell the story in epistolary style, as if she were writing letters to her brother. Susan went back to the drawing board and began Mark's story again. The change made all the difference. The words flowed as if she were talking to her brother, telling him of the events he missed, good times and bad times.
Today, readers often write Susan to mention how moved they were by his story and how much they appreciate Susan writing the book to honor Mark's service and sacrifice.  It's a story that might not have been so well received in the 60s and 70s, Susan says, when the war was fresh and controversial. But today, it's found an audience with survivors and families of those lost in our war in the Middle East.
After Dear Mark, Susan picked up the pen again, or perhaps more accurately, sat down at her computer to write the story of her cousin John Donovan, one of WWII's Flying Tigers. John was lost in that war, amazingly, as Susan would discover, in the same country but one thousand kilometers away from where her brother had been killed. Though well known in some circles, Susan thought there was still much to say about the Flying Tigers, many of whom fought and lost their lives far from home. 
It would take Susan another decade to write The John Donovan Story. Once again, she turned to letters—ones John's brother had saved and which are preserved in the Pensacola Florida Naval Air Station Museum. John's brother and Susan had a common bond, both had lost brothers and neither wanted their legacy to be forgotten.
Despite the tragedies in Susan and her family's lives, there is a silver lining to her personal story.  At a Vietnam Helicopter Pilots Reunion, Susan met Mike Jimison, a member of Mark's company and fellow helicopter pilot. Soon after, Mike and Susan married and later Mike contributed a chapter to Dear Mark. 
Even after two successful books to her credit, Susan is still a much self-deprecating author. She tells audiences where she and I along with Valerie Connors and Connie McKee appear as The Book Widows that she wouldn't know where to begin to write a novel.  We all laugh and just hope she's working on something new, and that it doesn't take a decade to come to market.
Susan and her husband Mike Jimison live in Woodstock, Georgia. Their children are grown but they have a furry one, Dude, who they claim is the best dog in the world. 
Look for Susan at one of our area's many veteran gatherings where she often speaks about her stories. You can also read more about Susan Jimison and her books at susanclotfelterjimison.com
---
Featured Bookstore Nearby: FoxTale Book Shoppe
FoxTale Book Shoppe has been named the best bookstore in Atlanta by Atlanta Magazine. Take a drive over there, if you've never been. Look for the inviting store (some say "homey") tucked away like a fox's den in a half block of stores just the other side of the railroad tracks that mark downtown Woodstock. The "foxes" that own and operate and make things tick at FoxTale include Karen Schwettman, Jackie Tanase and Ellen Ward. Be prepared to find the store filled with other new customers as well as long-standing fans, well-known and emerging authors, and children discovering a first book. FoxTale is known for the many events the store hosts.

Click here for more information about this independent book store in Woodstock, Georgia.
105 East Main Street, #138, Woodstock, Georgia
foxtalebookshoppe.com
Is outspoken the right word? I think so, but I'll also add knowledgeable and talented. Ask David Darracott anything about writing and he will not only have researched it thoroughly, he'll have formed an educated opinion and give you his advice. Advice worth listening to.
I know. I joined North Atlanta Writers, a critique group he chairs and have benefited tremendously from his advice—often boiled down to just a word or two, but a thought that makes me pause and then head back to my manuscript for a thorough scrubbing.
For those who don't know David, he's the 2015 Georgia Author of the Year (GAYA) in the Detective/Mystery Category for his novel "Wasted," which is much more than a mystery. Profound, good read, and riveting thriller are all words used to describe David's second novel. His first was "Internal Security," another thriller. Both books have received high praise. Besides the GAYA award, David has received several other awards, including a Hambidge Fellowship in 2009 and 2010. The Hambidge is a creative residency program offered to talented individuals selected from creative thinkers across the United States and around the world. In the peace and quiet of the north Georgia mountains, David concocted some of his most chilling scenes for novels, both written and planned.
"We writers often toil in the dark," David has said, "with little reward or recognition for the work we do or the arduous careers we lead." And if anyone is out to change that, it's David. There's not a day on his calendar when he's not chairing a critique group, conducting a seminar or class for writers, making appearances, or teaching literature, composition, or writing at the University of North Georgia. Well, perhaps there's a day or two here and there where he works in a game of golf or goes fly fishing.
David and his wife Donna have lived in Cumming for 14 years, though David is a native of Atlanta and Donna Statesboro.
Read more about David Darracott at  daviddarracott.com.
---
Featured Bookstore Nearby:  Humpus Bumpus Books
No matter what your GPS says, you might think as you drive up you've arrived at the wrong address. But you haven't, you have "arrived," as Siri says. Humpus Bumpus inhabits a red brick house with hardwood floors, fireplaces, and nooks and crannies everywhere, all of them chock full of books (and if you look, you'll find a copy of one or two of mine). This Cumming fixture is an independent bookstore offering both new and used books and a popular book exchange program. If that weren't enough, don't miss the "Den of Deep Discounts" in the middle of the store with books available for as little as a dollar.
Click Humpus Bumpus for more information about this independent book store in Cumming, Georgia.
---
Know a talented Georgia author or good local bookstore that you would like to see on these pages?  Contact me at rona_simmons@bellsouth.net.
August 9, 2016
Introducing a new blog post series on writing, writers, reading, books, bookstores, and other literary points of interest around Georgia. Come with me as I visit the people and places and read the stories that give life to our state in their words and deeds.